Membership with the Chamber is all about two things: investing in yourself to grow your business and investing in your local community.  You see we know the secret to business growth and ... it starts with you!
We operate on three components Advocate, Connect and Educate (ACE).  We Advocate for pro business policies and keep you informed of all legislation that could impact your business.  We believe that the best Connections happen naturally and when you're involved helping others in the community or learning ways to grow your business which brings us to Educate.  In order to continually grow your business it's imperative that you continue to grow professionally.
Check our video on "The DNA of Success" ...
ADVOCACY EFFORTS
Advocacy is the core responsibility of a chamber of commerce.  To prevent anti-business legislation.  Public policy significantly impacts businesses and their ability to operate. From transportation initiatives to workforce funding to tax law, legislation influences the competitiveness and profitability of our businesses.
We are a strong advocate for business interests at the local, state and federal levels.  We are the voice of business.
We are part of a coalition of chambers and together we represent over 5,000 businesses which gives us a louder voice
A legislative update goes out once a month, more when necessary
Our Legislative Council meets on an as needed basis to help set our Public Policy Agenda, Candidate Forums and Legislative Trips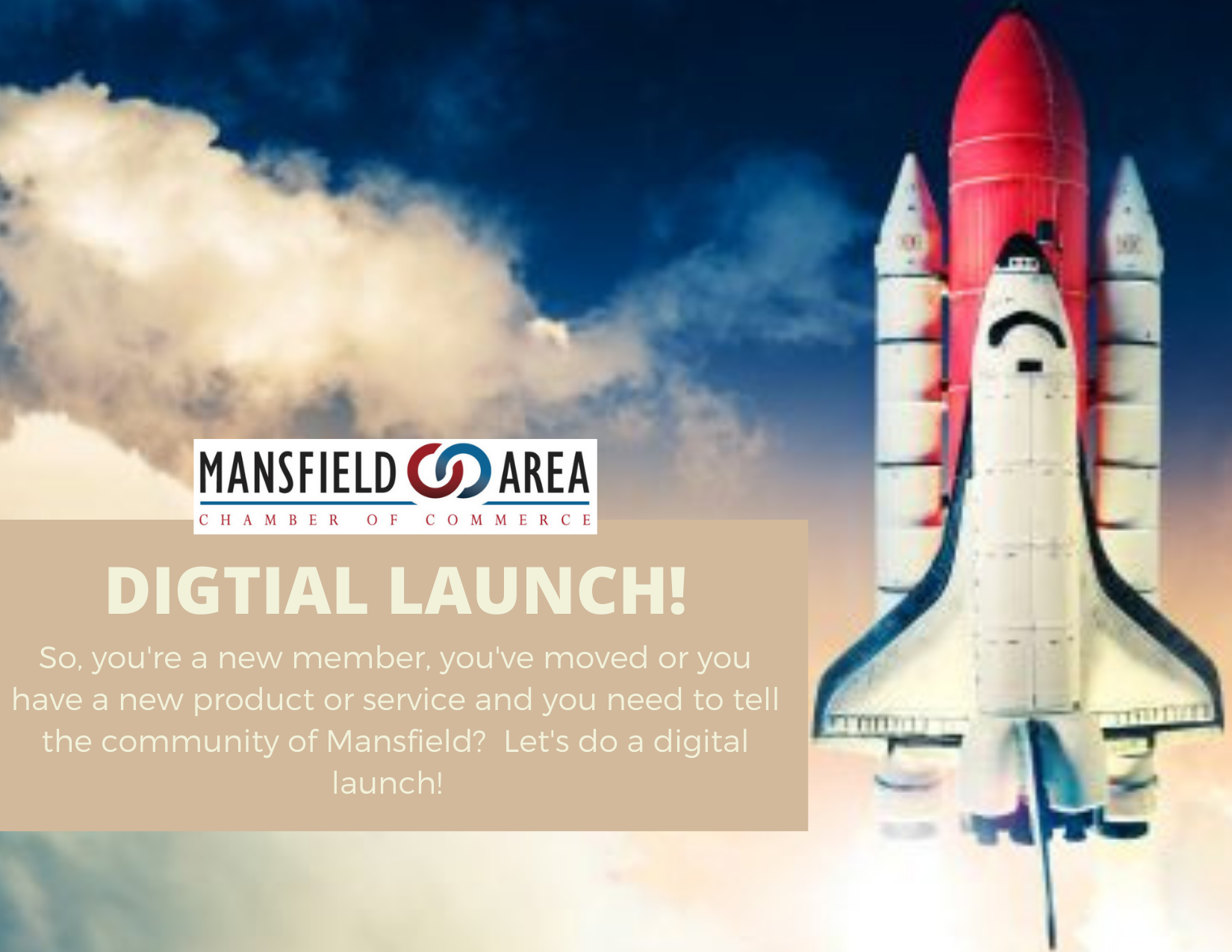 Digital Launch - So, you're a new member, you've moved or you have a new product or service and you need to tell the community of Mansfield?
Let's do a digital launch!
What problem do you solve?
Submit your content, photos and any current videos.  These will be posted on our social media as well as our YouTube Channel.  This gets you the largest exposure to the largest audience.
Our intent is to create a buzz on social media.  The time frame is 2 weeks.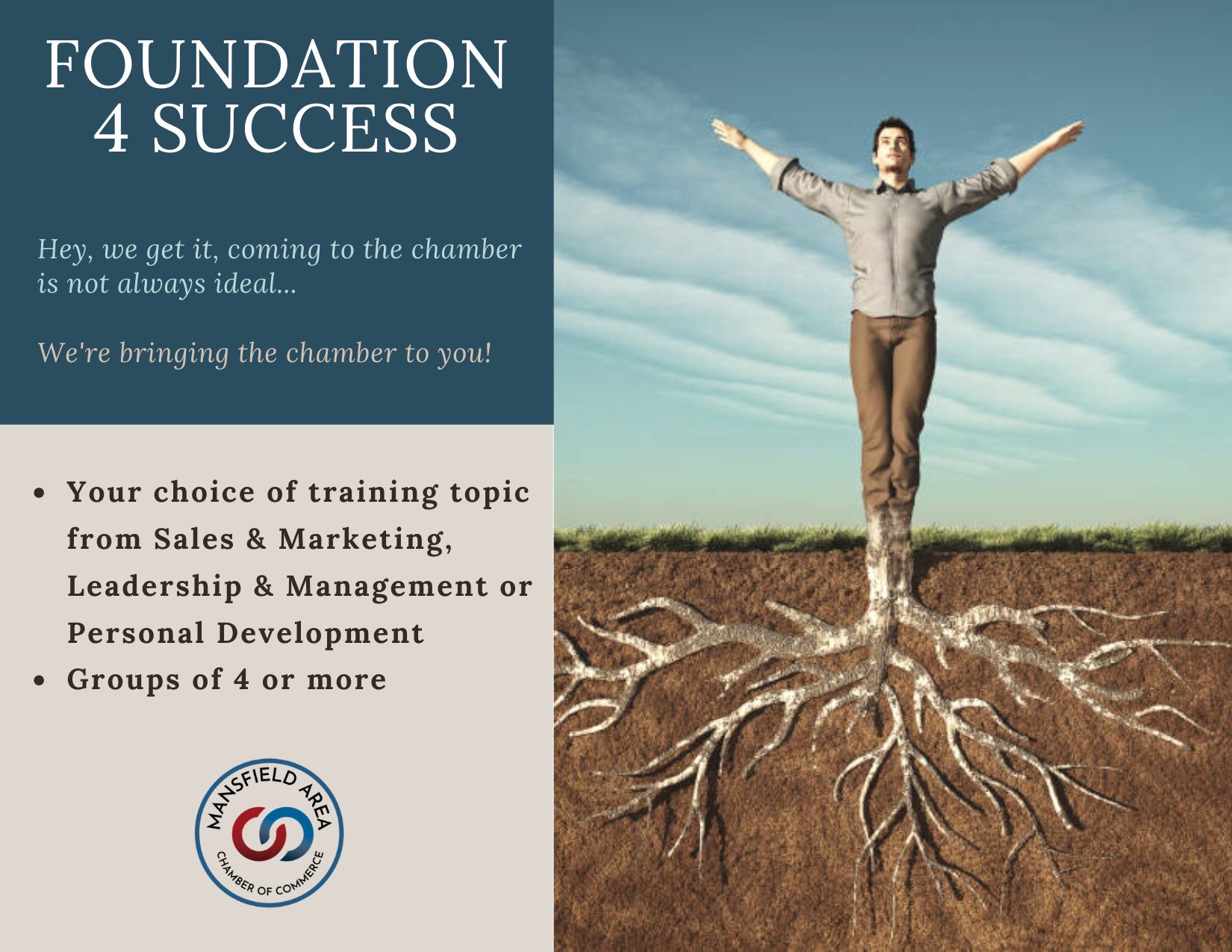 On-Site Workshops!
1-2 Hours, Topics range from Sales/Marketing, Leadership/Management, Personal Development or we can CUSTOMIZE!
1 Workshop $299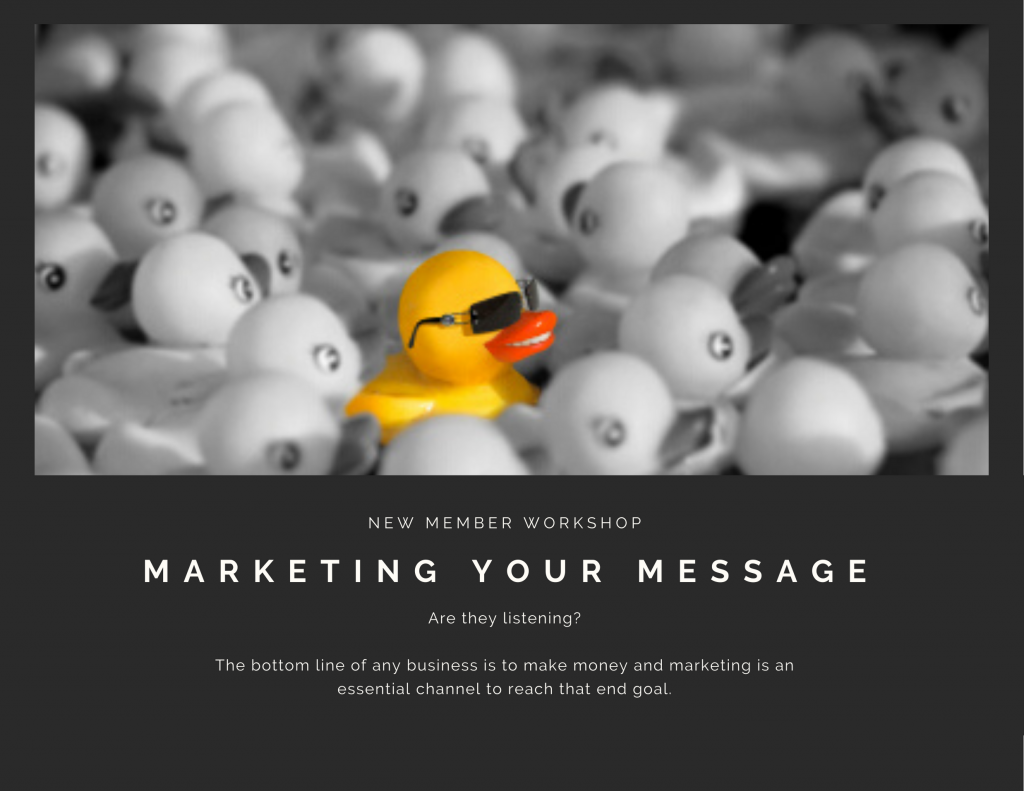 Marketing Your Message a workshop highly recommended for all new members to the chamber because MARKETING is a key component to making money in business!  This workshop is online and is a 3 part video series.  Make sure you watch it and let's grow your business!
Imagine the Possibilities
Maximize YOUR learning by discovering more about YOU. Take the assessments now and let's find out all about YOU. Then you're ready for our online courses, personal development, sales and marketing, leadership and management …
www.chamberuniversity.live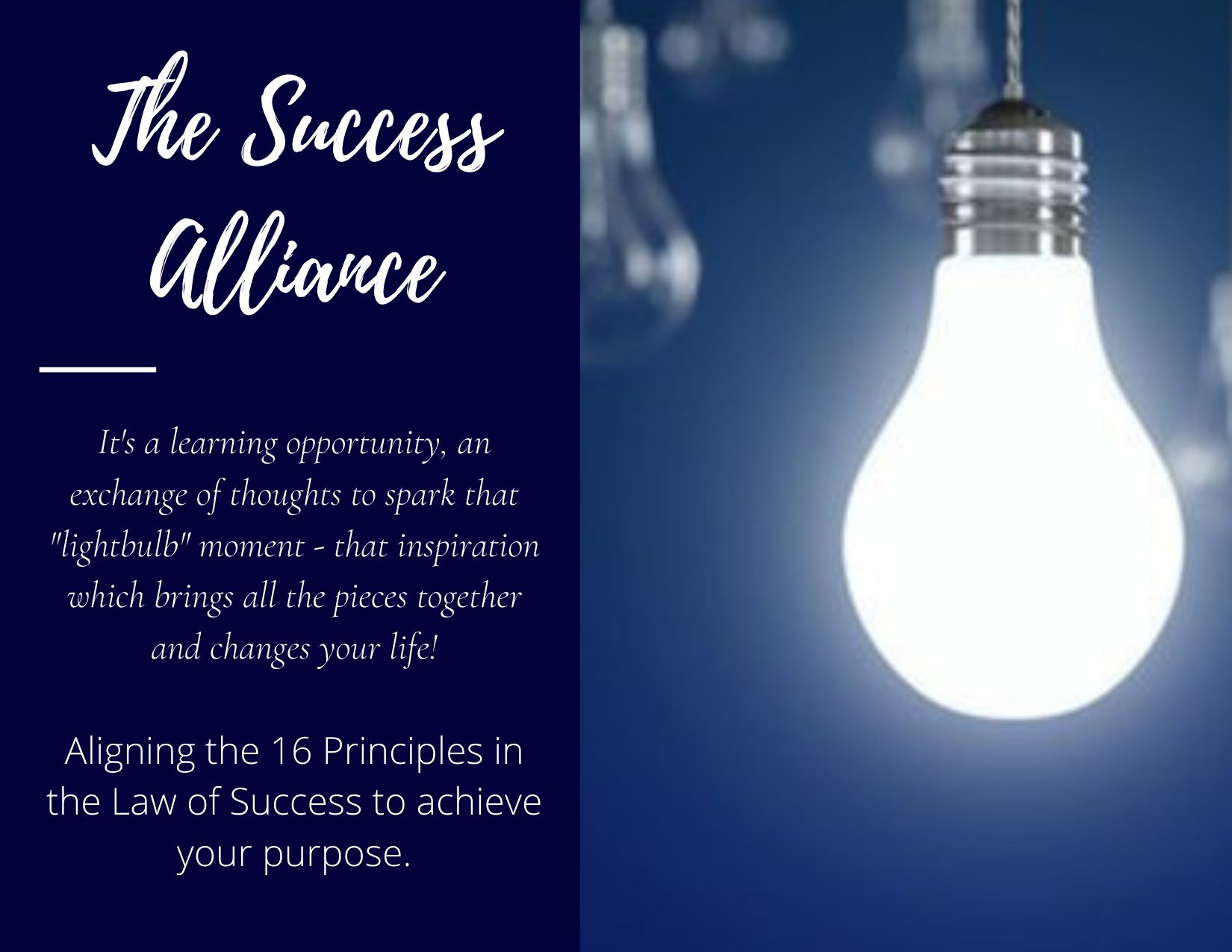 The Success Alliance  It's a learning opportunity, an exchange of thoughts to spark that "lightbulb" moment - that inspiration which brings all the pieces together and changes your life!
Our discussions are based off of the book "The Law of Success" by Napoleon Hill.   Come join the conversation, we'd love to have you!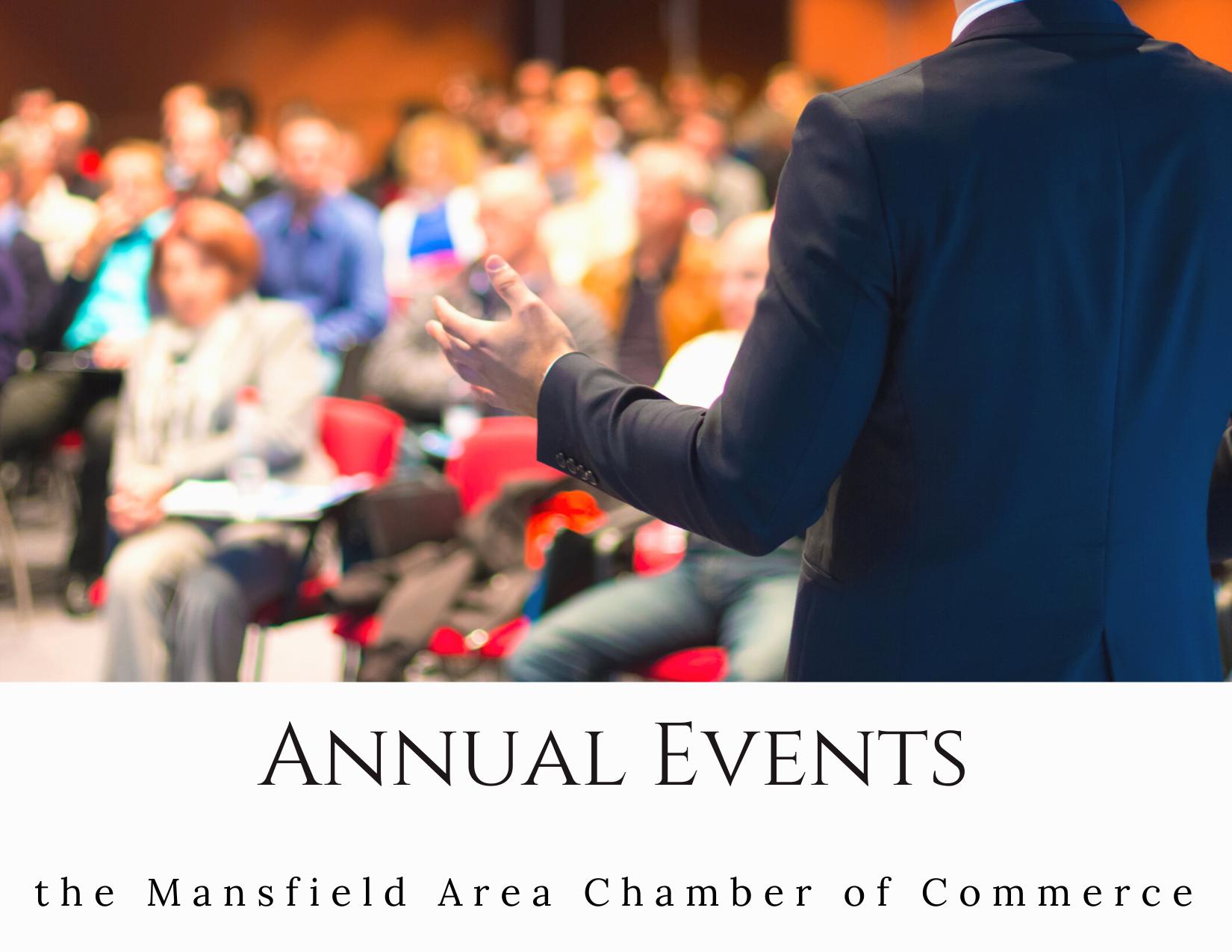 Annual Business Awards Gala
State of the City Address
Candidate Forums
Special Annual Speaker Event
State of Education
Tarrant County Days in Austin (when in session)
Situational Leadership Workshop
Leadership Conference
The Master Class
Sales Boot Camp