Growing a successful business is hard.
No one ever told you all you needed to make it a success.
That's why you deserve to have all the support and resources you need.
What can you do today?
You can join the chamber and immediately get started towards success.
...it can be exhausting leaving you feeling defeated and alone.  Afterall, no one tells you all you need to do, there's no magic formula and hard work alone will only take you so far.
We support businesses of every size in three ways...
ADVOCATE
We're here to advocate for business and create a favorable environment for you to flourish in.  Because we believe in a free market and our prosperity depends on it!
CONNECT
We connect smart people with big ideas with the resources they need to turn their ideas into reality. Because it's what we do.
EDUCATE
We educate on best business practices and changing dynamics that you need to grow your business.  Because it's about your team and your bottom line.
Whatever your business goals and dreams we need you to be successful.
Because, when your successful you contribute to the success of others.  You got this!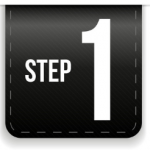 Join the Chamber Today
Stop trying the next new thing only to be disappointed and instead be a part of a dynamic business community.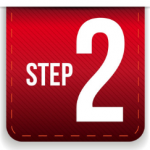 Plug-in to the Community
Meet some great people, make some friends so you can feel the support of a dynamic business community.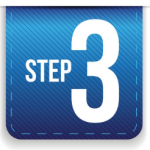 Enjoy your success whatever that looks like to you.
You made it! 
You're having more fun, your energized because you're living your purpose.
Check out some of our most popular resources and guides...
Schedule a one-on-one appointment with us. So we can help direct you and talk to you about if joining the chamber is right for you.
Still not sure?  Come visit us at one of our events.
Everything we do is to support you in your journey to success.  Everyone has to go through the ups and downs, the twists and turns on the road to success.  But no one should have to do it all on their own.
The DNA of Success starts with you!  Our educational content starts with Personal Development including Health and Wellness and then we add; Marketing and Sales, Leadership and Management.
We believe connections are best when they happen naturally.  We're not in to that "shuck and jive" of business card swaps.  Let's be real - we're all about helping you generate SUCCESS!
We have a saying at the chamber:  "It's Not About You"
A major mistake that many entrepreneurs make -- and don't realize -- is in marketing themselves, not their business. They forget that a business is not about them, it's about serving their customers.
It's not about who you are or what you do -- it's about your clients, customers, and potential buyers. How can you help customers be more successful? How can you solve their problems?
Networking is about relationship building not making sales pitches where you force others to listen to you drone on excitedly about yourself.
The two most important networking skills you can develop are listening and asking questions. These two skills will impress your clients even more than your best business statistics.
Why? Because listening validates the value of others and shows respect. Talking too much is rude, dominating, and not reciprocal. Asking thoughtful questions shows sincerity and builds trust because it actively shows an interest in someone's opinions and thoughts.
We have found that as you begin to use your membership and attend events that the most successful are those that fully understand this creed.
Join The Business Leaders