What do we offer? Why the chamber? Watch this video...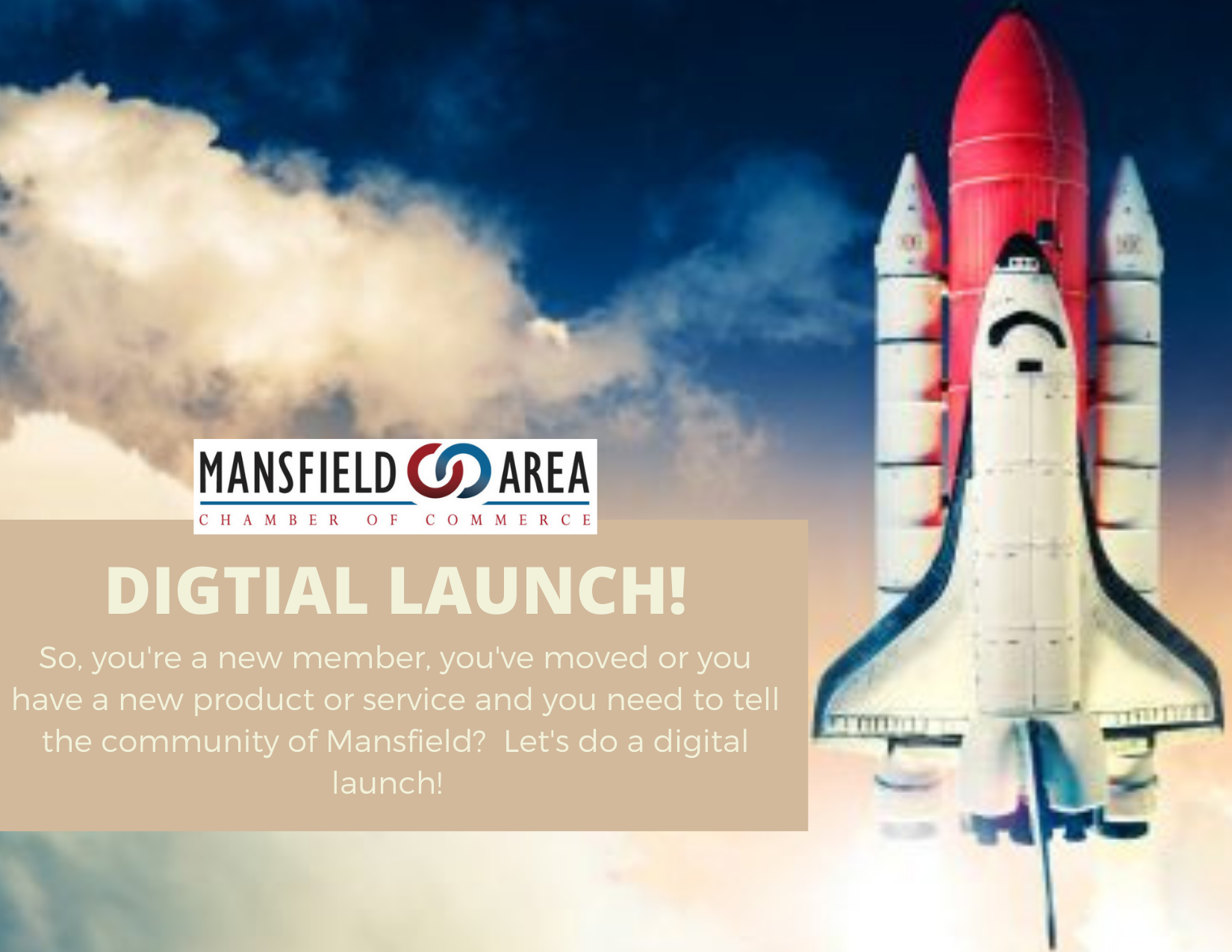 So, you're a new member, you've moved or you have a new product or service and you need to tell the community of Mansfield?
Let's do a digital launch!  The focus is on people rather than on products, services, whistles and bells.
What problem do you solve?
Submit your content, photos and any current videos.  These will be posted on our social media as well as our YouTube Channel.  This gets you the largest exposure to the largest audience.
Our intent is to create a buzz on social media.  The time frame is 2 weeks.
If you want to host an online contest that would get people talking about your company.
Bottom line we want to create a unique, effective strategy that suits your brand and your product/service.
I want to talk about this!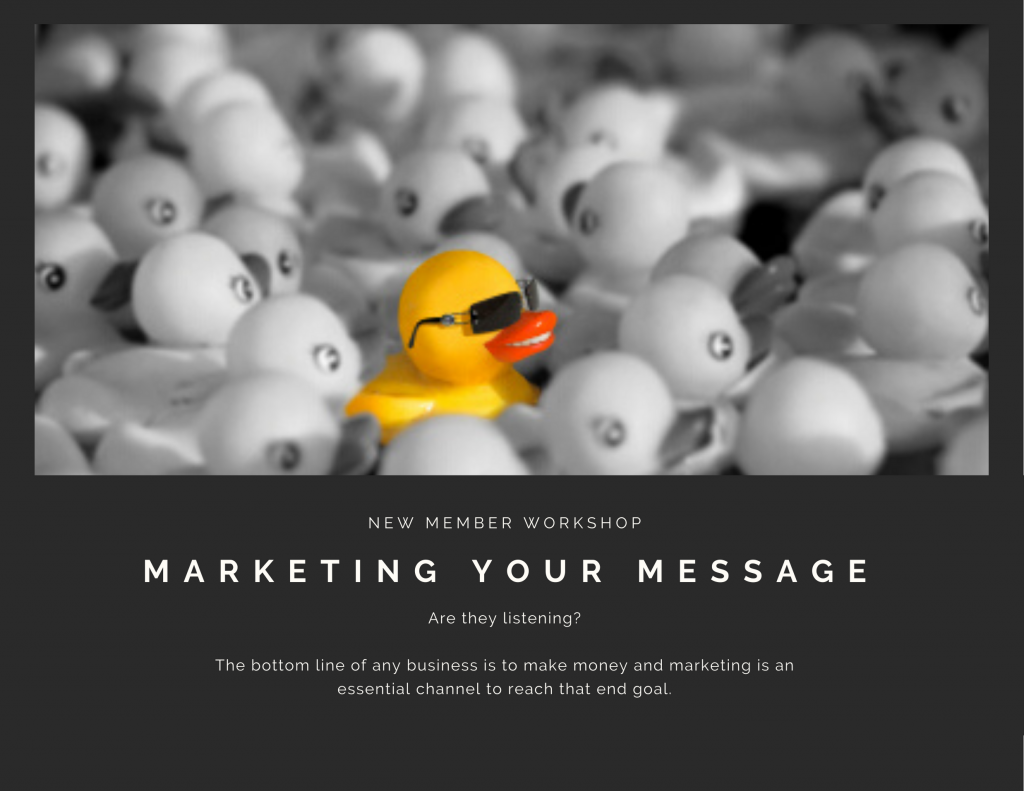 Marketing Your Message (offered three times a year) is a workshop for all new members to the chamber because MARKETING is a key component to making money in business!  Make sure you register for the next one scheduled and let's grow your business!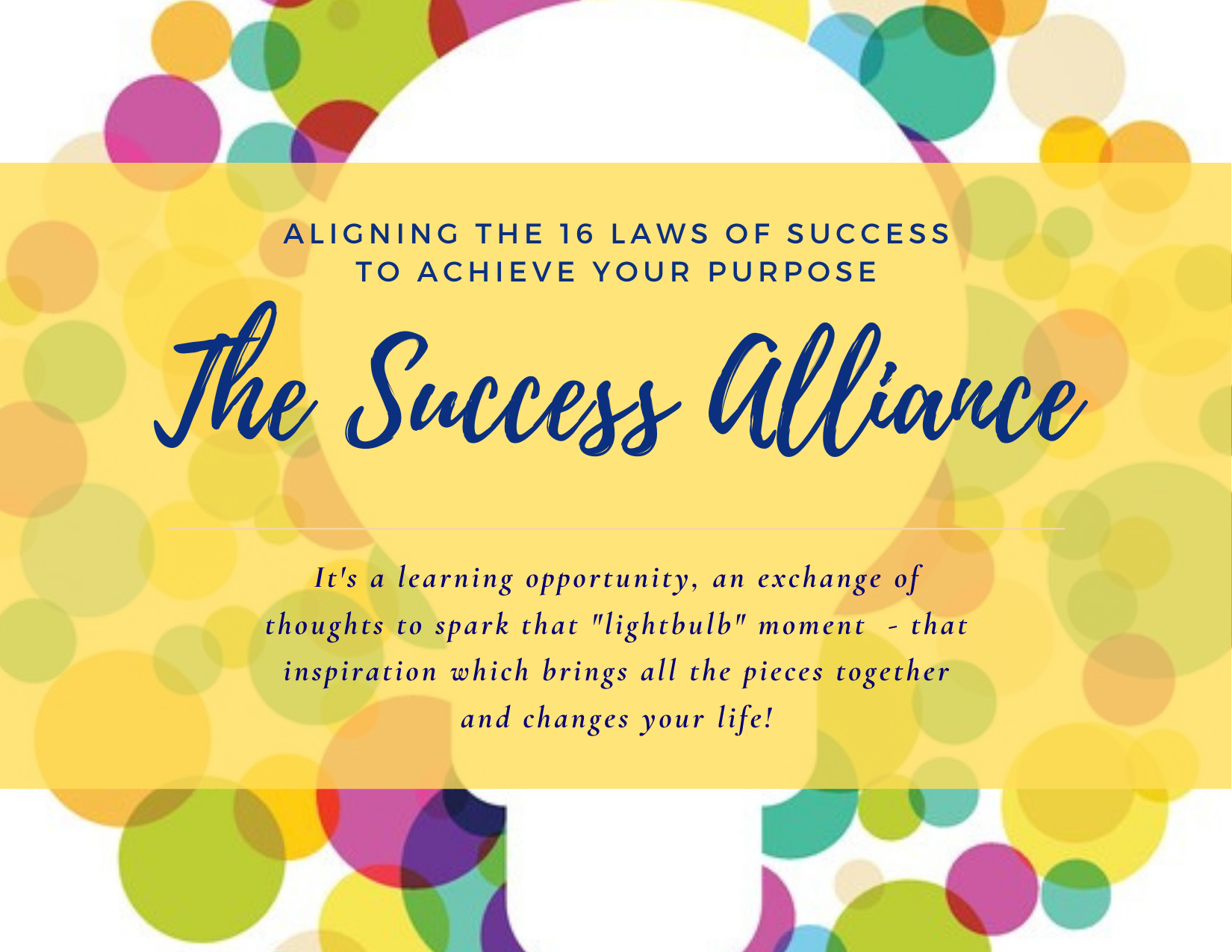 The Success Alliance  It's a learning opportunity, an exchange of thoughts to spark that "lightbulb" moment - that inspiration which brings all the pieces together and changes your life!
Our discussions are based off of the book "The Law of Success" by Napoleon Hill.   Come join the conversation, we'd love to have you!
Monthly Mansfield Connects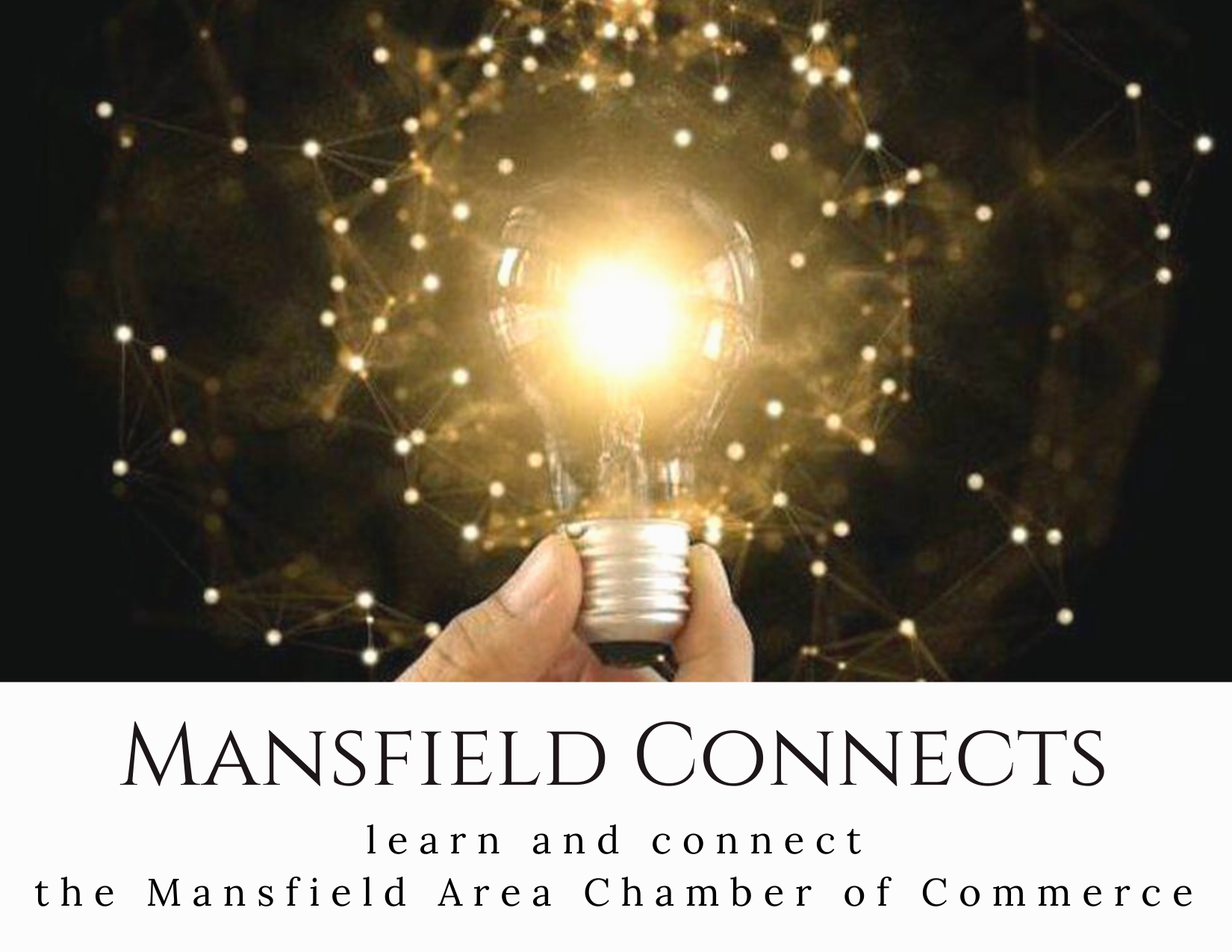 Mansfield Connects was created to combine Connect with Educate (from our ACE).  It's a monthly event based on a topic from Sales/Marketing, Leadership/Management or Personal Development - something we can all benefit from.  We give you a little bit of content with an exercise to work in smaller teams.  You get to connect with other professionals in a meaningful way, learn something new and have fun at the same time!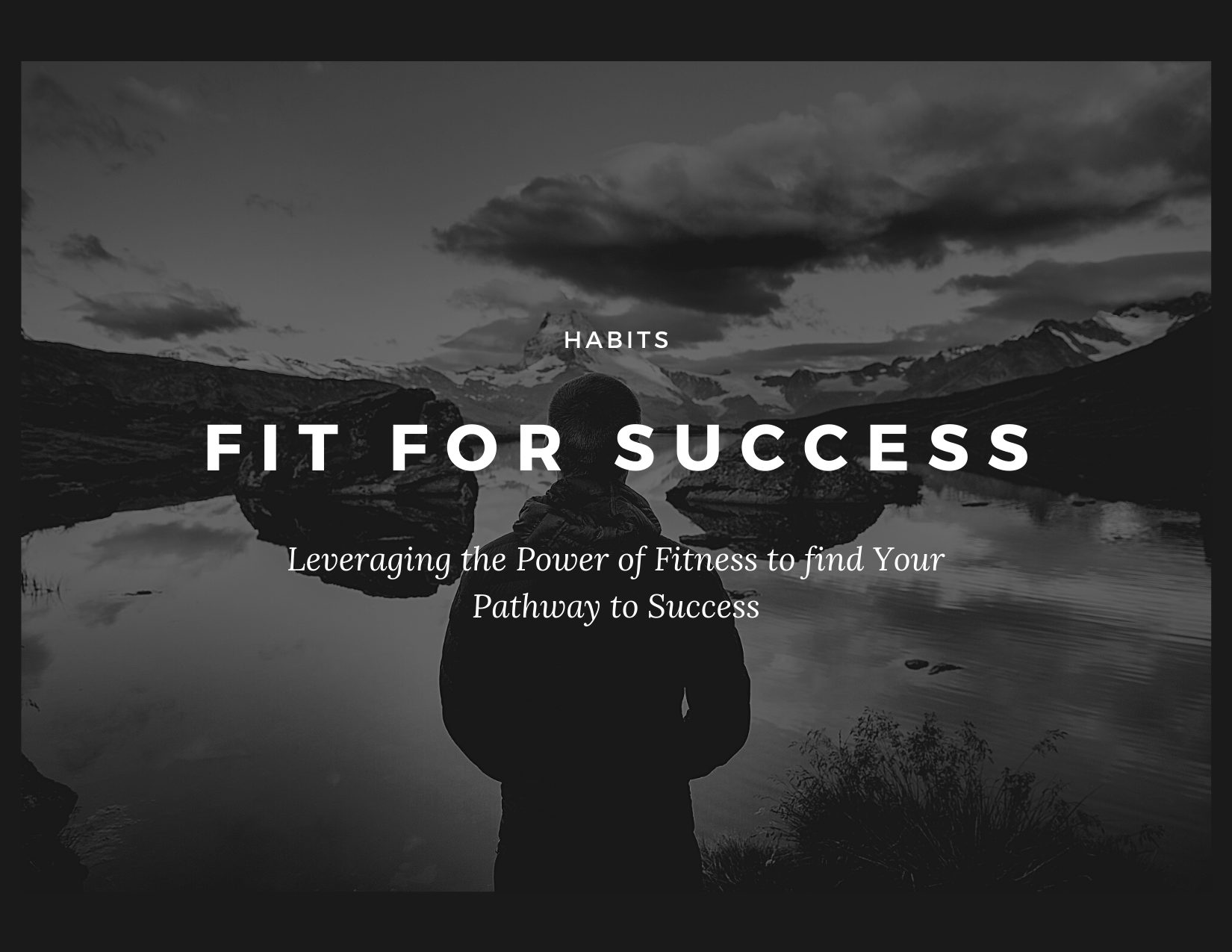 Fit for Success
Success is not something you stumble on – it's the reward for having a persistent tenacity for hard work.  Hard work is HABITUAL, it takes consistent and repetitive behaviors to truly submit yourself to the process.
One thing that most successful people have in common:  Fitness and Exercise
Why?  Because fitness instills the fundamental building blocks necessary for achieving success.  If you can't commit to regular exercise, you will likely never reach your full potential.
There is an undeniable connection between fitness and success.
Our group meets periodically for Run/Walks - check the calendar for the next one!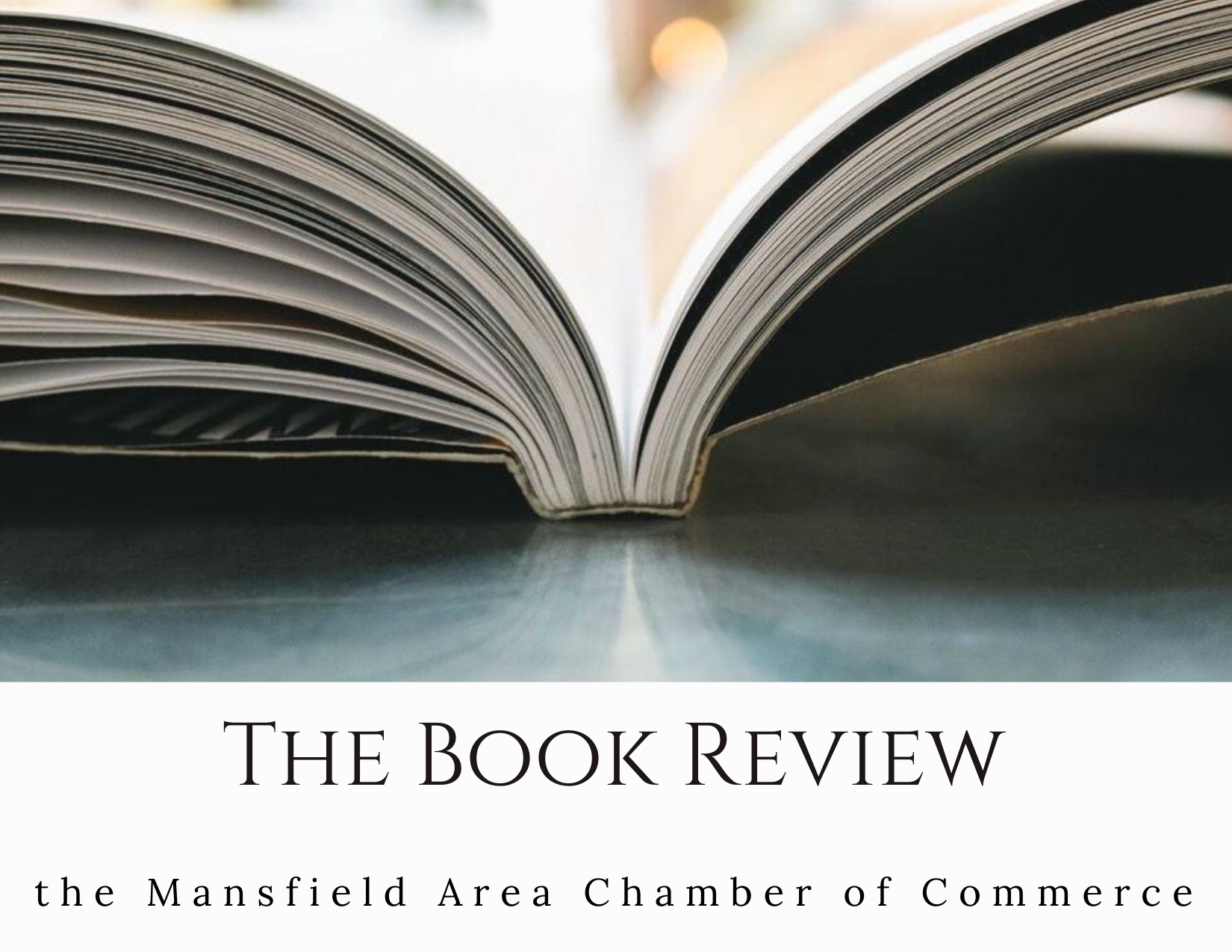 The Book Review an online Live event - This is a zoom event held every Monday for one month to discuss a recent book that could have an impact on your success.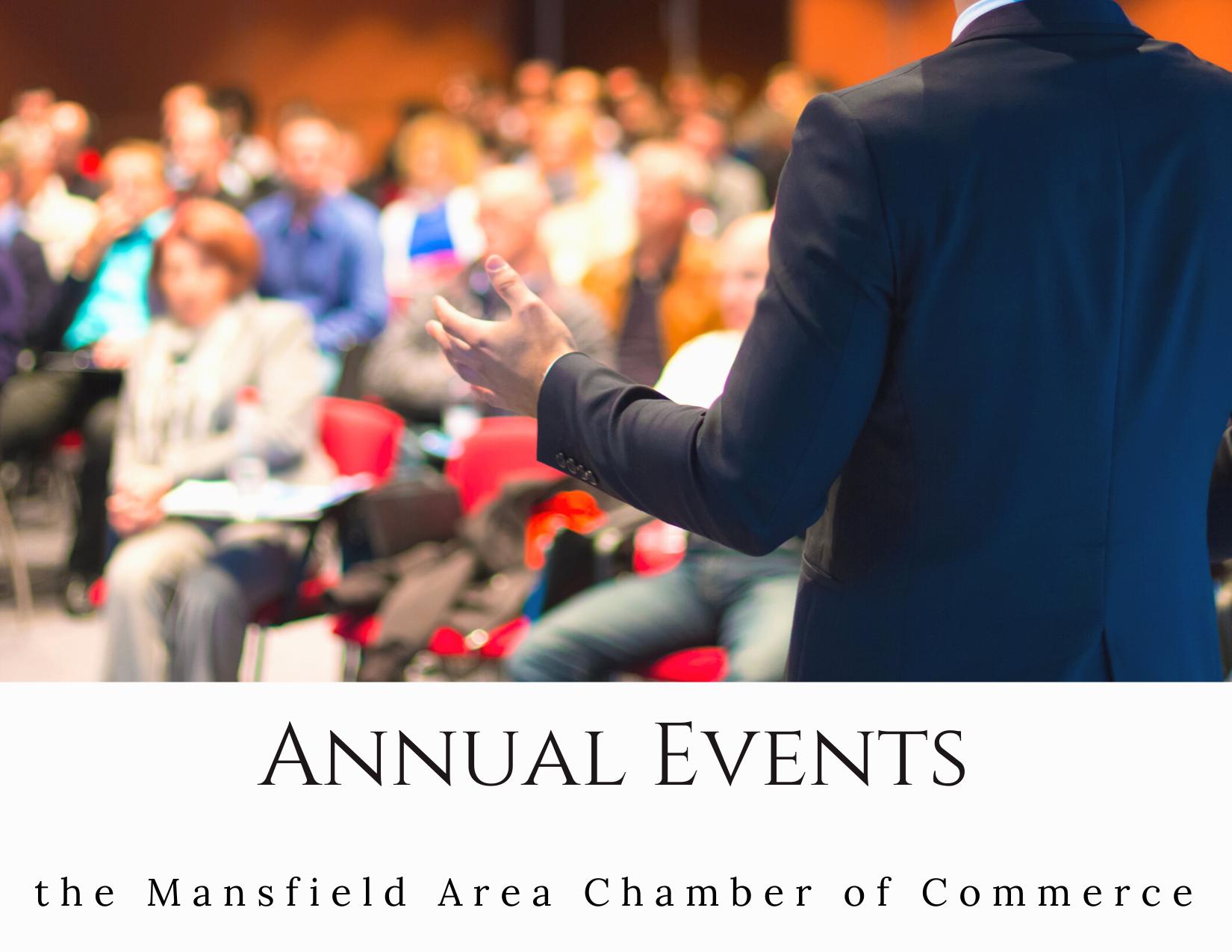 Annual Business Awards Gala
State of the City Address
Candidate Forums
Special Annual Speaker Event
State of Education
Tarrant County Days in Austin (when in session)
Situational Leadership Workshop
Leadership Conference
The Master Lass
Sales Boot Camp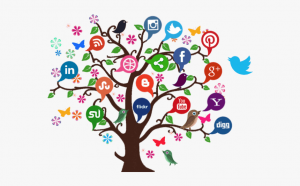 https://www.facebook.com/mansfieldCOC
https://www.linkedin.com/company/the-mansfield-area-chamber-of-commerce
https://www.instagram.com/themansfieldchamber/
Mansfield Digital Connects - Podcast
Weekly Newsletter Archive