Get Involved in Mansfield
Empower Your Business Through Community Engagement
In the heart of Mansfield, a local business owner named Sarah felt a longing to connect with her community. Despite her success, something was missing. She wanted her business to be more than just a profit-making entity; she wanted it to be a force for good.
Enter the Mansfield Area Chamber of Commerce, a beacon of empowerment and connection. They introduced Sarah to the world of community involvement, showing her how volunteering and participating in local non-profit events could enrich her business and personal life.
With the chamber's guidance, Sarah's business began to sponsor local charity events, and her team volunteered at community centers. The more they gave, the more they received - not just in terms of business growth but in fulfillment, connection, and a sense of purpose.
Through the chamber's initiative, Sarah discovered the true power of community involvement. Her business thrived, and she became a beloved figure in Mansfield, a symbol of what businesses can achieve when they embrace the spirit of giving.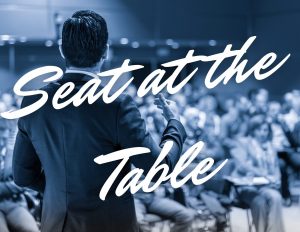 Exclusive Opportunity for Chamber Partners: Join Us at Upcoming Community Events!
As a valued partner of the Mansfield Area Chamber of Commerce, we're thrilled to extend a special invitation to you. We have secured a table at several prominent community events, and we'd love for you to join us!
These events are a golden opportunity to learn about various non-profit organizations in our community. You'll have the chance to explore their missions, connect with like-minded professionals, and discover causes that truly speak to your heart.
Why Attend?
Connect: Network with fellow chamber partners and community leaders.
Learn: Gain insights into the impactful work of local non-profits.
Inspire: Find a mission that resonates with you and your business.
Empower: Take the first step towards meaningful community involvement.
Seats are Limited! Please note that seats at our chamber's table are available on a first-come, first-served basis. Don't miss this unique opportunity to deepen your connection with the Mansfield community.
Interested in Joining Us? Simply reply to this email or contact us at [contact information] to let us know you'd like to be included on the attendee list.
We look forward to sharing this enriching experience with you and helping you find the perfect way to get involved in our thriving community. Together, we can foster growth, connection, and prosperity in Mansfield.