Information created to help you succeed with options for Online, On Demand and In-Person.
Courses offered in Chamber University:
Personal Development:  The Power of Purpose, Promote Employee Engagement, Intention Planning, Personal Development, Powerful Goals, Enneagram, The Role of the Subconscious Mind, EGO, Work Life Balance, Being Assertive, Forgiveness, Reframing and People Skills
Sales & Marketing:  Marketing Your Message, How to Network, The Most Important Sales Skill, The Basics of Marketing, Pitch is Poison, Relationship Selling, Attraction Marketing, Abundance, Neuro Linguistic Programming, The Sales Cycle, Pain Points, Define Products and Services, Social Media
Leadership & Management:  Leadership, Managing for Results, You the Coach, Managing Change, Grow Your Business, Pillars of Success, Law of the Farm, Find the Right People, Organizational Behavior and Reducing Customer Churn
Think & Grow the Course - based on the philosophies of Napoleon Hills book Think and Grow Rich.  8 Lessons
All include video course plus workbook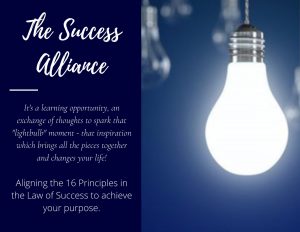 The Success Alliance  It's a learning opportunity, an exchange of thoughts to spark that "lightbulb" moment - that inspiration which brings all the pieces together and changes your life!
Our discussions are based off of the book "The Law of Success" by Napoleon Hill.   Come join the conversation, we'd love to have you!
Happens: Weekly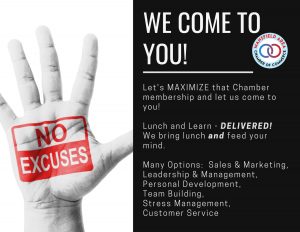 Training Delivered On-Site at your facility with just your team.  We have multiple courses to choose from however we can also customize to mee your specific needs.
Happens:  When you need it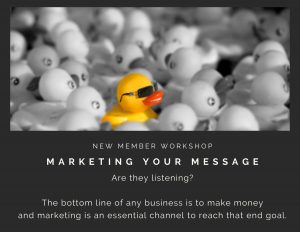 Marketing Your Message a workshop highly recommended for all new members to the chamber because MARKETING is a key component to making money in business!  This workshop is online and is a 3 part video series.  Make sure you watch it and let's grow your business!
Happens: Quarterly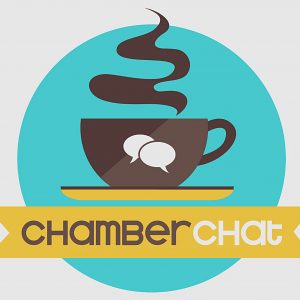 Chamber Chat is a conversation about someone's journey and their pearls of wisdom they've gathered along the way.  Entertaining, informative and a learning experience.
Happens: Quarterly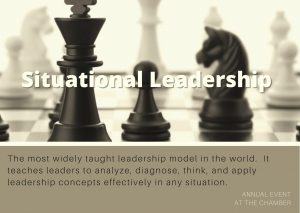 Situational Leadership The role of the Situational Leader is to provide whatever it takes—goals, direction, training, support, feedback, and recognition—to develop employees' skills, motivation, and confidence to excel. The result is an organization where people feel more empowered, engaged, and open to new challenges.
Happens: Annually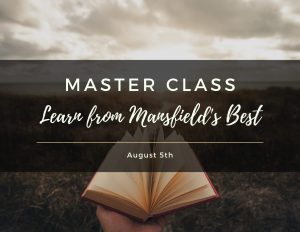 The Master Class is an opportunity to learn from a panel of local experts in their field.
Happens: Annually